Sacred Love Lessons
About Imani Sankofa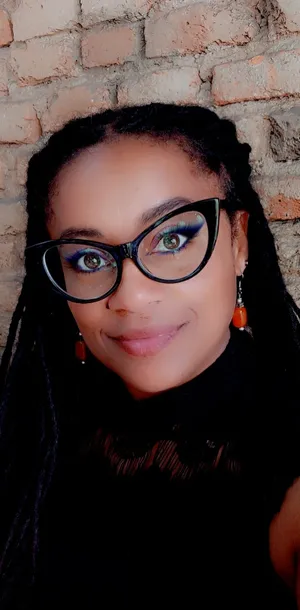 Imani is Founder and CEO of Amazing Life Creations LLC. She is a holistic life coach and inspirational teacher who spends most of her energy sharing Sacred Love Lessons on unconditional love.
In June of 2021, Imani made the bold decision to pursue her childhood dreams. With a heavy yet excited heart and a deep sigh of courage, she quit her traditional job as a U.S. transactional attorney and set out on an adventure around the world. She was determined to live life on her own terms, unencumbered by financial obligations or societal expectations.
The transition wasn't easy for Imani at first. She was anxious about the future and uncertain if this risky move was wise. But she reminded herself that sometimes you must take risks to grow and succeed.
Imani set off with nothing but her passport and a few personal belongings stuffed into one suitcase and backpack – one for clothing and one for essential books and tools - ready to experience life in all its beauty.
After bidding farewell to those closest to her, Imani headed south enthusiastically and excited for the unknown journey ahead. During her first couple of years abroad, she traveled across Mexico. She later explored Central and South America, taking in Costa Rica, Guatemala, and Colombia - where she developed an appreciation for authentic Latin culture - tasting local cuisine while mingling with locals from all walks of life, sharing their stories about family values and traditions they passed down from generation to generation over centuries full of strife yet still maintaining their cultural identity despite political turmoil in some regions.

Taking up residency in Mexico, where Imani has been ever since June 2021 living as a global citizen; she explored ancient Mayan ruins located deep within lush jungles filled with diverse wildlife, such as toucans flying above majestic waterfalls cascading down into crystal clear blue pools filled with fish, naturally carved pathways lined with vibrant foliage leading into secluded tranquil beaches providing spectacular views, unique landscapes featuring volcanoes towering high above vast cloud forests teeming with exotic birds perched atop rugged cliffs overlooking mighty oceans crashing against jagged dissolving rocks creating dazzling sunrises lighting up dark skies transforming nighttime into daybreak.
Throughout this journey, Imani has experienced many new adventures along the way—walking along the shore near radiantly colored coral reefs, giving thanks at sunrise during the Greate Rising, learning ancient healing techniques used by indigenous people, discovering secrets hidden within mountain caves shielded by thick jungles guarded by wild animal and much more!
But Imani's journey is far from over! Her recent travels have fueled her passion even more so than before – inspiring fresh ideas encapsulated within creative thoughts, which she's currently using to write life-changing books and self-love tools, encouraging women everywhere to honor the love within so they too can manifest the life of their dreams. Stay tuned as we follow Imani on further journeys through South Asia, Europe, the Middle East, and Africa …following wherever Spirit leads!
Imani is available for speaking opportunities at Seminars, Workshops, Retreats, and Breakout Sessions. Email us at [email protected]